Easy bandika hairstyles and designs for ladies in 2023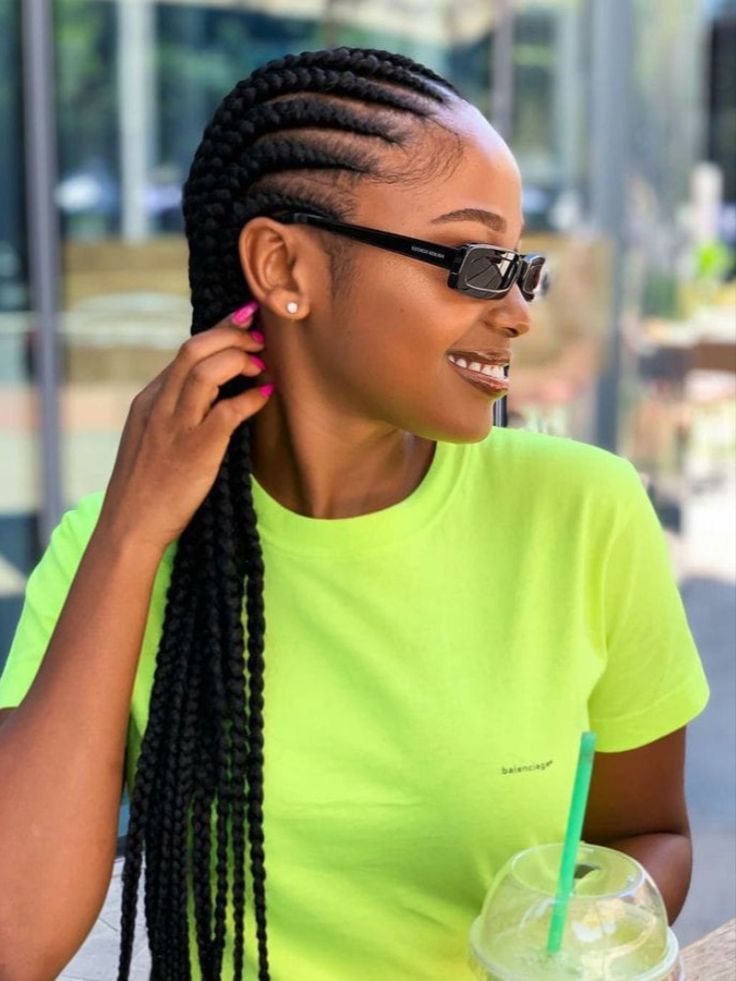 braids are a simple and affordable hairstyle many prefer. The price tag is also low compared to other braids. However, remember to ascertain that you get it done by a professional stylist to give you that unique look. The unique selling feature of these braids is that they are braided to the preferred size and style before being fixed on the head. With so many bandika hairstyles, including size, colour, and finishing, selecting can take time. So, which ones are the most outstanding?
One thing about hairstyles is that it is sometimes hard to venture out into the unknown since you never know how good a hairstyle can look on you. A wig is one of the safest options, but they are expensive. So, if you want something fresh and cool and don't want to put extreme pressure on your hair, try bandika line designs.
As the name suggests, the hairstyle gets attached to your head after being prepared on the side. So, it is only about the attachment for you. But what are the most alluring bandika hairstyles for ladies? Bandika hairstyles and designs for women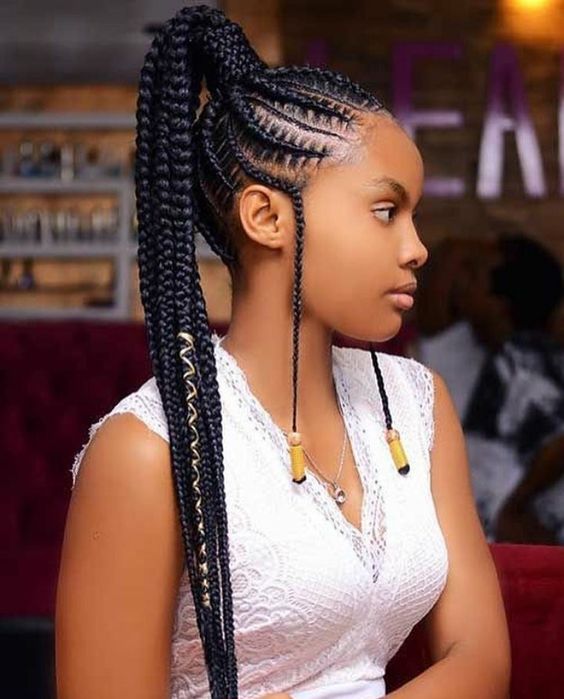 Do you remember the last time you visited the hair salon? If the reason for you doing less frequent visits is time, then you will be glad to know that with the 3-strand bandika braid, you do not have to worry about that. The style is elegant and fits well with any face shape. It is for ladies that need something quick and less strenuous to their tight schedule. Bandika lines are perfectly incorporated at the top, so no difference is noted. The result is an irresistible charm.
2. Five strand bandika look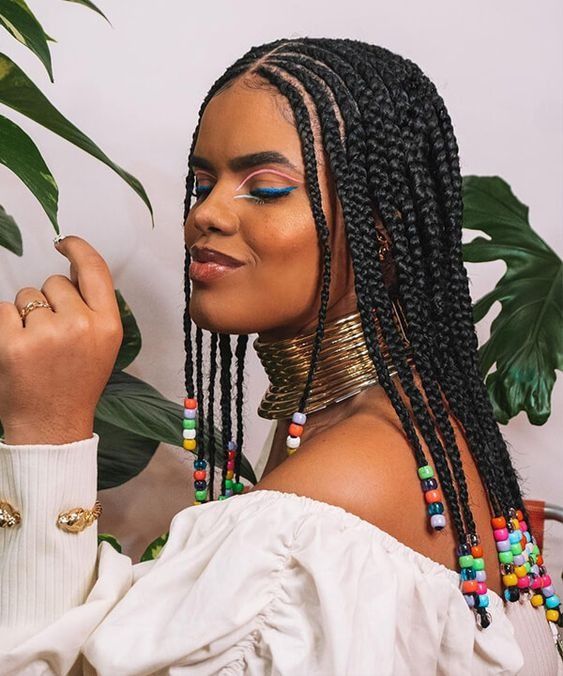 If you find the three-strand bandika look too simple, you can go for the five-strand design, which will have you spending more time at the salon. One thing is sure; the hairstyle is a work of art. The beautiful bandika lines are gorgeous; one can adorn them for official and casual events. The good thing is that you can customise as you desire by adding different colours and accessories.
3. Red and black bandika lines

One way to make your hairstyle look fancy is by incorporating different shades. You will notice that the latest bandana lines in Nairobi have different colours, as people have found them more attractive than a single shade. And the best colours you can go for are custom red and black. That is, if you do not want something extraordinarily fancy and conspicuous. 4. Thick and colourful bandika hairstyles braids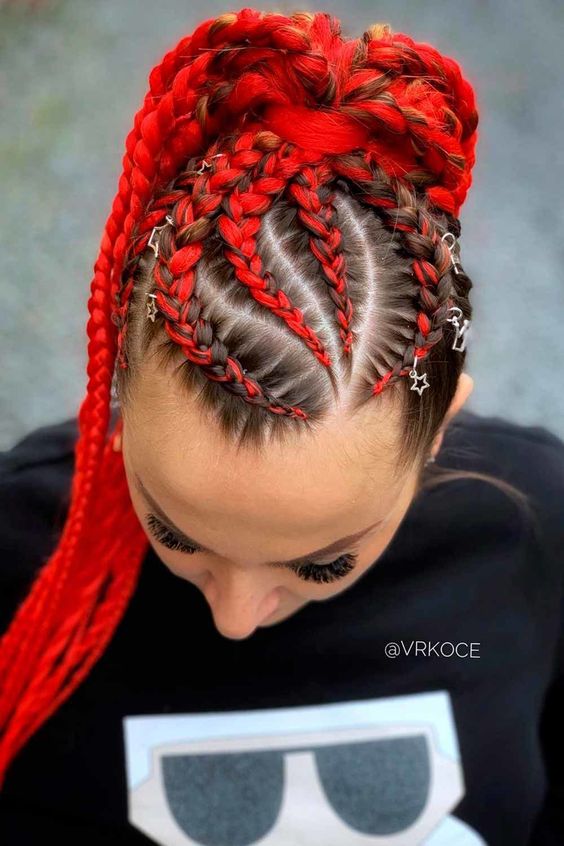 Thick and colourful bandika braids are more romantic compared to their thin counterpart. When you wear this artificial hair, you will appreciate the fact that the style is somehow unique. If you prefer fuller bandika braids, you can tell your stylist to increase the strands. However, you'll have to cope with only a few strands to maintain the thickness.
4. Wavy, red bandika lines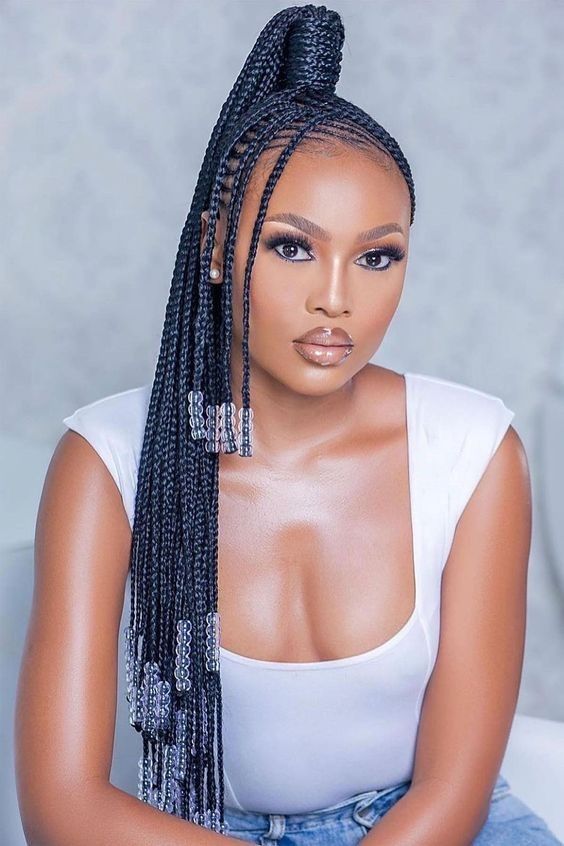 The wavy design is one of the latest bandika hairstyles. Given their simplicity, these are long-lasting lines that will not take much of your time and money. The colour is also an excellent choice, considering it easily matches many people's styles. 6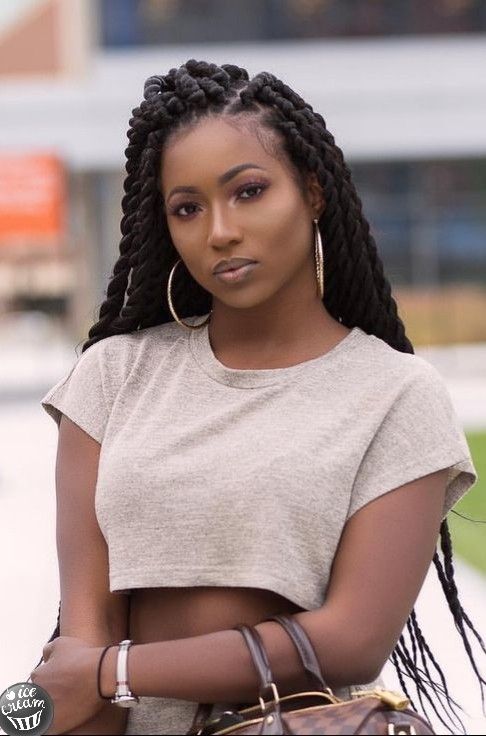 with a top bun Twisted bandika hairstyle with a top bun. The twisted bandika hairstyle with a top bun has become so popular that you cannot miss someone rocking it if you are walking in the streets. What makes it so appealing? Despite the hairstyle's general braids design, the twist gives it a unique touch that distinguishes it from others, making it look stylish. You got to try it to figure out if it suits your vibe.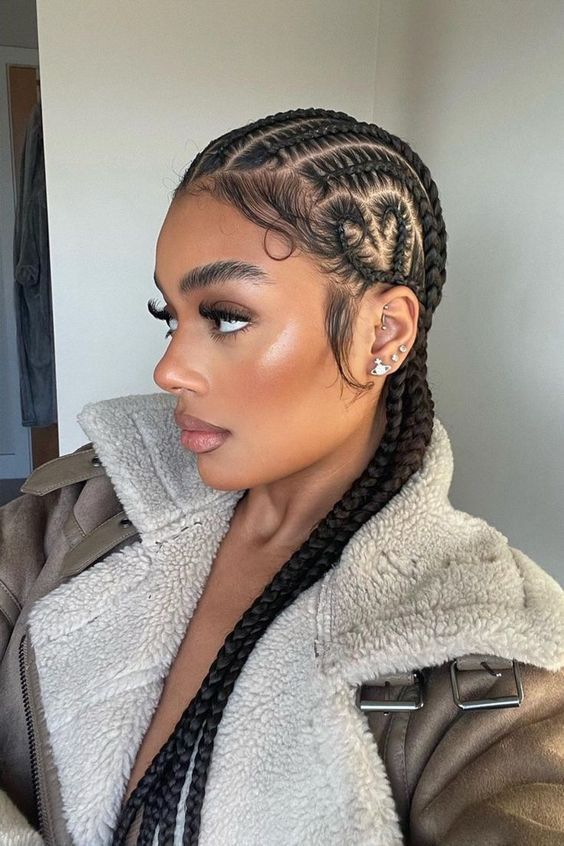 The good thing about bandika hairstyles is that you can try the most bizarre ideas given that it is not your hair. Let the stylist's creativity go wild and give them a chance to come up with something they have probably never seen before. And speaking of which, the flower bun bandika is indeed a new entrant in the market.
8. Butterfly bandika braids Butterfly bandika hairstyles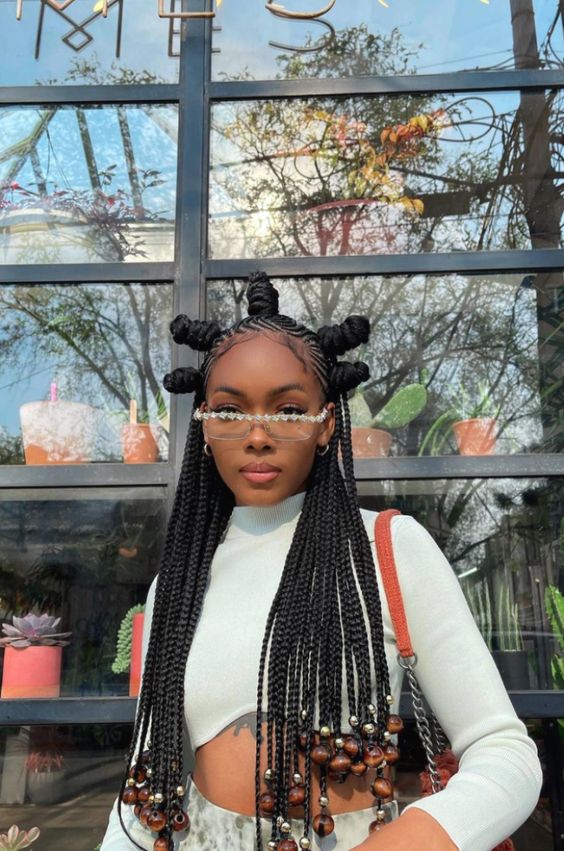 bandika hairstyles are for anyone. And another great option for you to try is the butterfly bandika braids. It is an excellent alternative if you are not content with the custom Obama bandika styles. The style's effortless installation is what makes it a favourite for many. All you need to do is to request your stylist to create it and visit when ready for installation.