How to Style Ankara Dresses for Different Occasions
How to Style Ankara Dresses for Different Occasions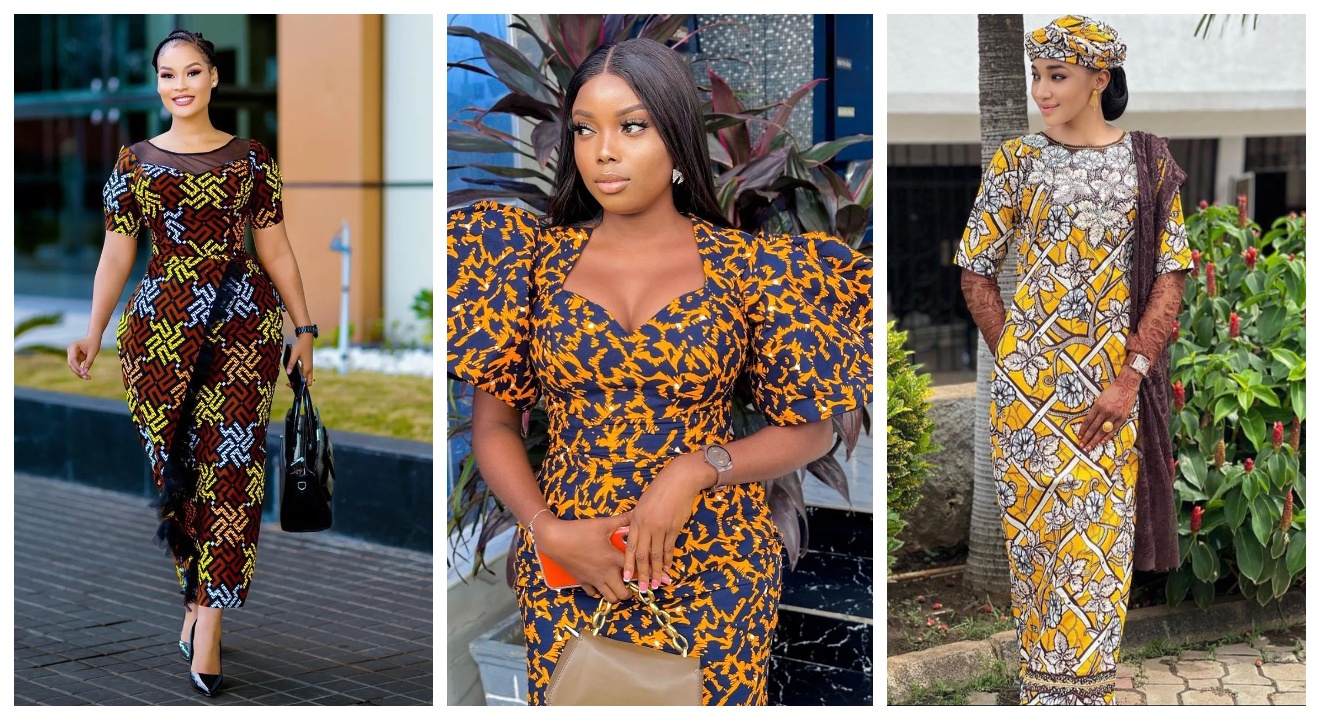 Introduction
Ankara dresses have gained immense popularity in recent years. They are vibrant, and bold, and offer a unique and stylish look for different occasions. But how can you style Ankara dresses to make a lasting impression? Let's explore some tips and ideas.
Ankara Dresses: A Brief Overview
Ankara dresses, also known as African prints or wax prints, are made from colorful, patterned fabrics that originate from African countries. These dresses showcase the rich cultural heritage of Africa and provide a platform for self-expression through fashion.
No matter the occasion, Ankara dresses can be styled in various ways to create an eye-catching look. Here are some suggestions on how to make the most of your Ankara dress collection:
Casual Outings: Pair your Ankara dress with flat sandals and minimal accessories for a relaxed and effortless look. You can also add a denim jacket or a statement belt to enhance the overall outfit.
Formal Events: Opt for a fitted Ankara dress with sophisticated details for formal occasions. Complete the look with heels, a clutch bag, and elegant jewelry. Remember to choose accessories that complement the colors and patterns of your dress.
Work Attire: Wear a knee-length Ankara dress with a blazer or cardigan for a professional yet stylish look. Pair it with closed-toe pumps or wedges for added comfort.
Party Nights: Choose an Ankara dress with bold prints and vibrant colors to stand out at parties. Accessorize with statement earrings, a clutch bag, and high heels for an ultimate head-turning look.
Remember, confidence is key when it comes to styling Ankara dresses. Be bold, mix patterns, and embrace the cultural richness that these dresses represent.

Casual Occasions
When it comes to styling Ankara dresses for different occasions, versatility is key. Whether you're heading out for a casual brunch or attending a laid-back gathering, here are some tips to help you rock your Ankara outfit with confidence.
1. Styling Ankara Dresses for Brunch or Day Outings
Ankara dresses are perfect for a relaxed brunch or a day out with friends. Opt for a knee-length or midi dress in a vibrant Ankara print. Pair it with flat sandals or sneakers for a comfortable yet stylish look. You can also add some accessories like a straw hat, sunglasses, or a crossbody bag to complete your casual daytime ensemble.
2. Ankara Dresses for Casual Parties or Gatherings
For casual parties or gatherings, you can elevate your Ankara dress by choosing one in a more formal silhouette. Look for dresses with details like ruffles, off-shoulder styles, or asymmetrical hemlines. Complete your party look with heels or wedges and statement accessories like chunky earrings or a statement clutch.
Remember, the key is to have fun with your styling and let your personality shine through. Experiment with different Ankara prints and silhouettes to find the ones that suit you best. With these tips, you'll be ready to turn heads at any casual occasion in your stylish Ankara dress.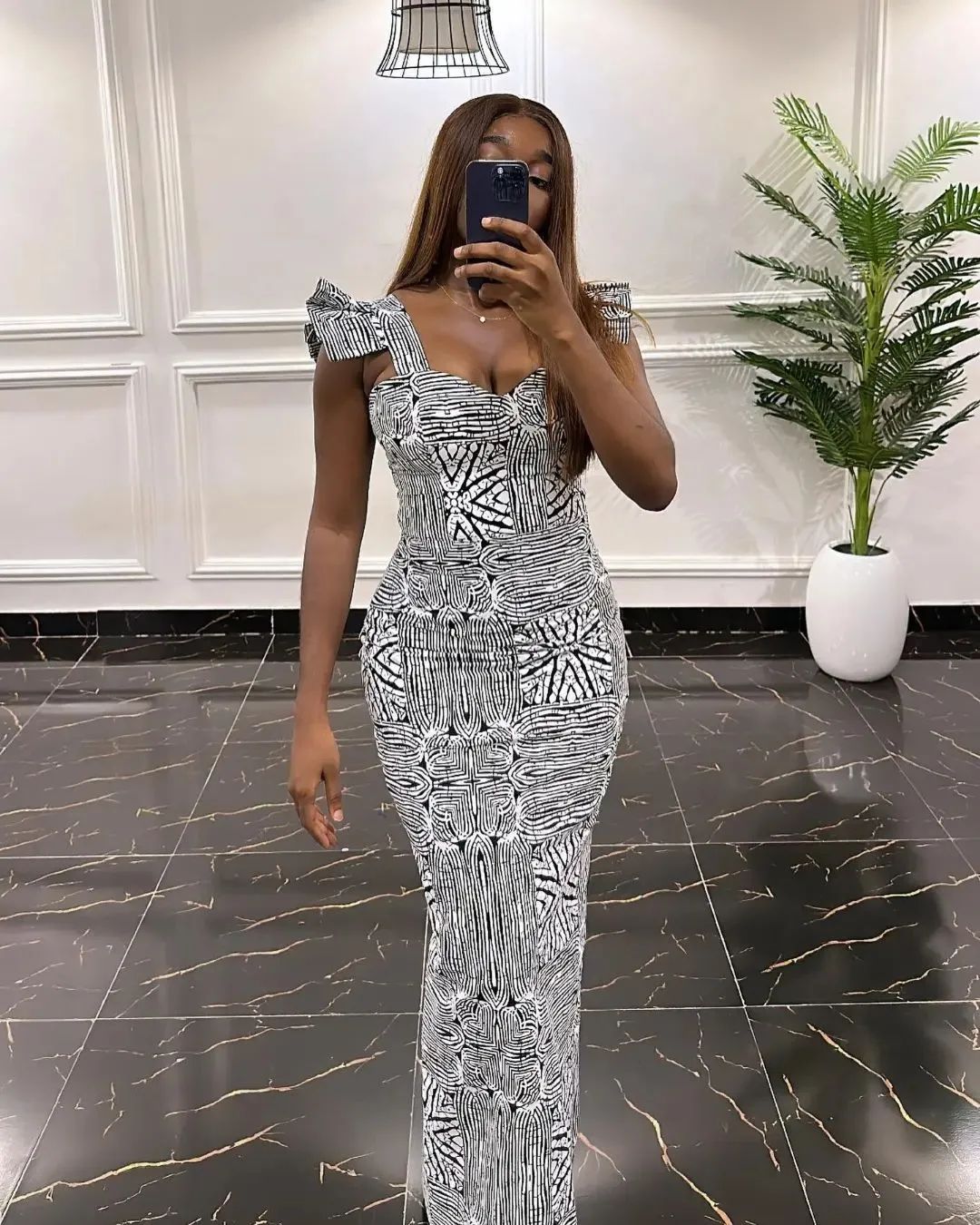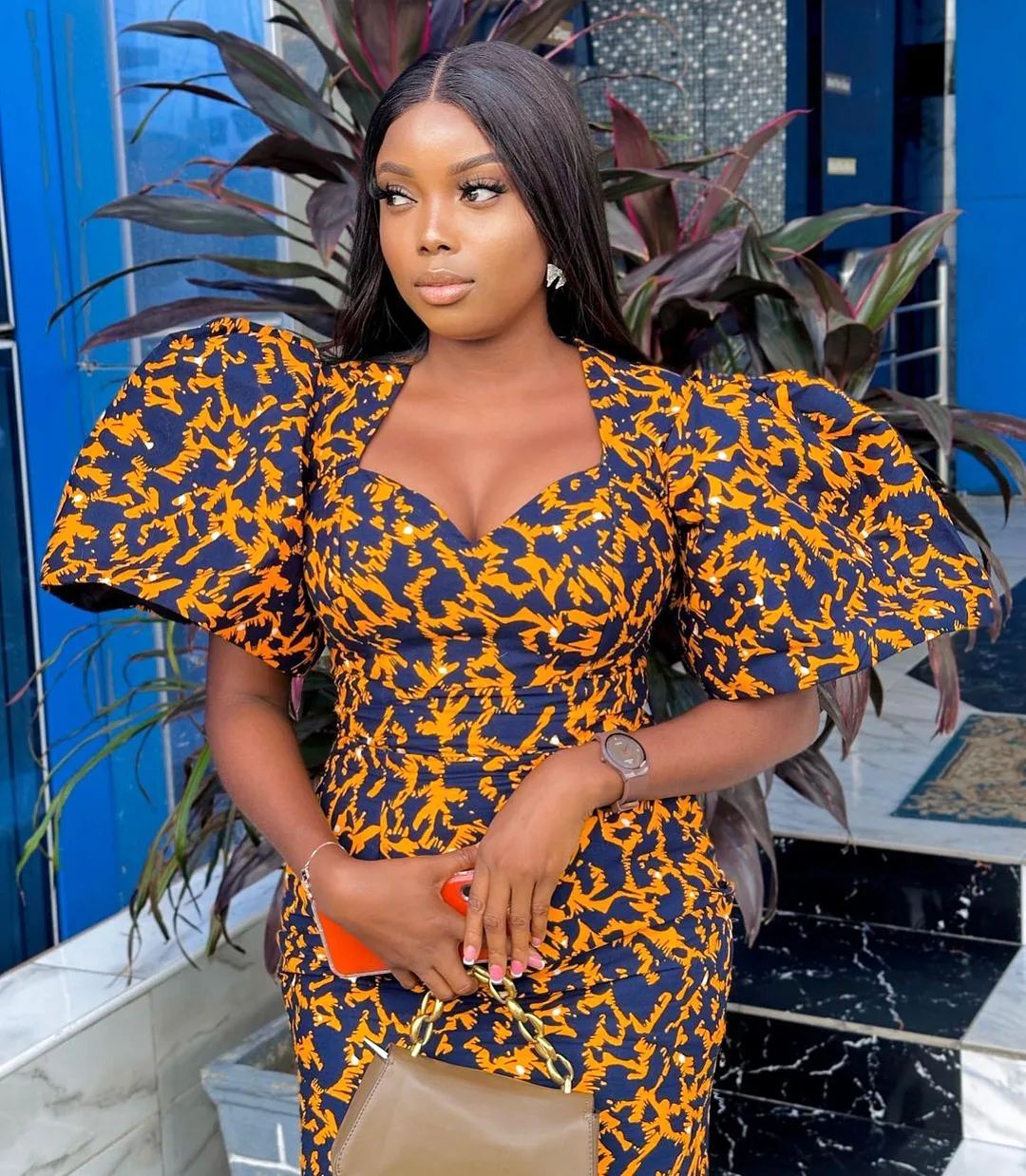 Formal Occasions
When it comes to styling Ankara dresses for formal occasions, there are a few key points to keep in mind. Whether you're attending a wedding or a corporate event, these tips will help you stand out and make a fashionable statement.
3. Ankara Dresses for Weddings or Engagements
For weddings and engagements, opt for Ankara dresses in vibrant colors and bold patterns. Choose a dress with a flattering silhouette that complements your body shape. Accessorize with statement jewelry and a stylish clutch to complete the look. Don't forget to wear comfortable shoes, as you'll be on your feet for most of the event.
4. Styling Ankara Dresses for Corporate Events
When attending corporate events, it's important to strike the perfect balance between professionalism and style. Opt for Ankara dresses in more muted colors and subtle patterns. Choose a tailored dress that fits well and pairs it with classic accessories such as pumps or loafers. Keep your makeup natural and elegant to maintain a polished appearance.
Remember, when styling Ankara dresses for different occasions, confidence is key. Choose dresses that make you feel comfortable and express your personal style. By following these tips, you'll create stunning looks that are sure to turn heads wherever you go.
Festive Occasions
When it comes to dressing for festive occasions, Ankara dresses are a fabulous choice that allows you to make a bold fashion statement. Here are two different occasions where you can rock your Ankara dress with confidence:
5. Ankara Dresses for Traditional Festivals or Celebrations
For traditional festivals or celebrations, opt for a vibrant and colorful Ankara dress. Embrace the rich African heritage and culture by choosing bold prints and patterns. Pair your dress with elegant accessories like statement earrings and a colorful headwrap to complete the look. This way, you'll not only feel festive, but you'll also be representing your roots in style.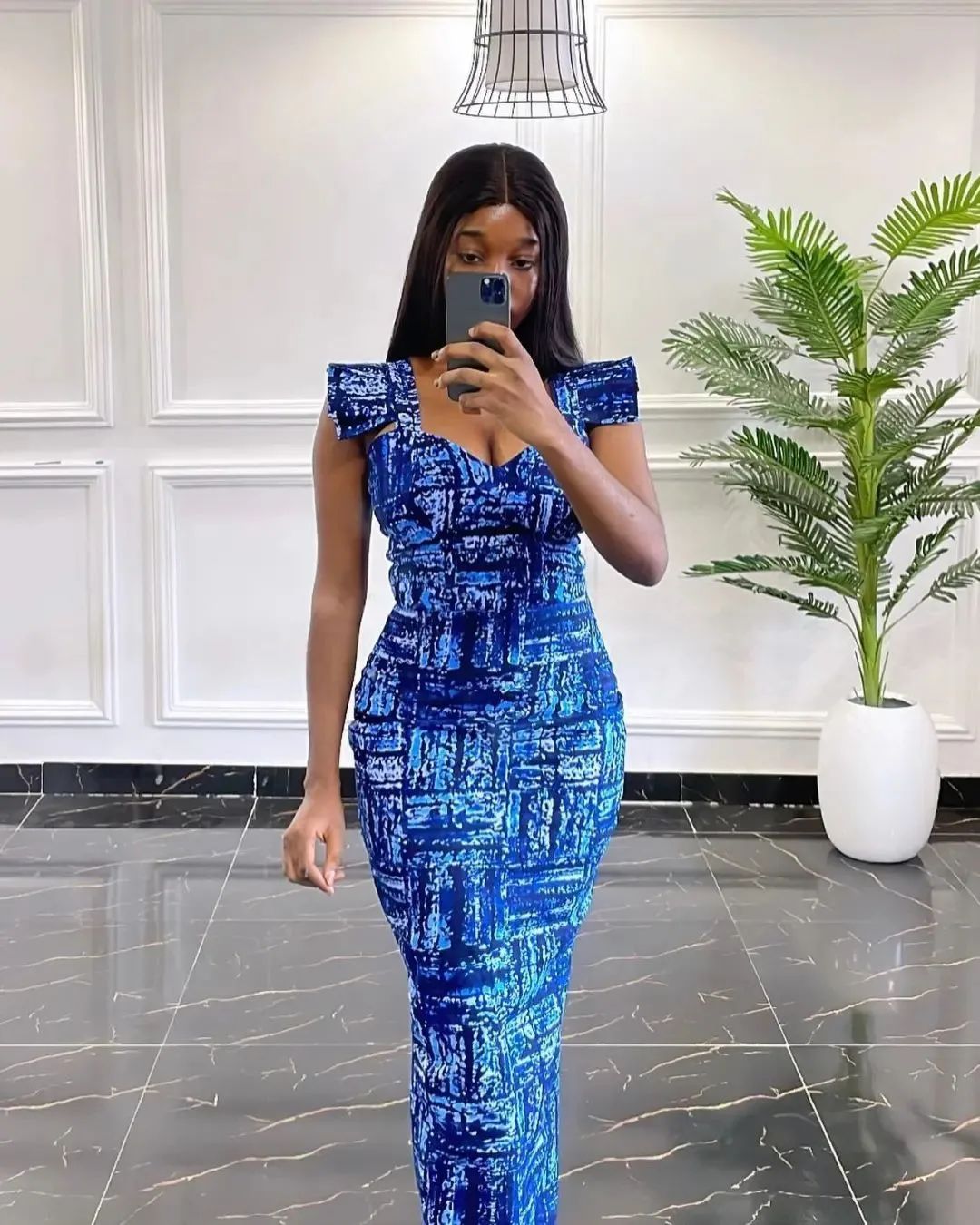 6. Styling Ankara Dresses for Holiday Parties
Ankara dresses are also perfect for holiday parties. Whether it's a Christmas gathering or a New Year's Eve celebration, an Ankara dress will make you stand out from the crowd. To achieve an elegant and chic look, choose a fitted silhouette and pair it with high heels or ankle boots. Add some sparkle with metallic accessories such as a clutch or statement necklace, and you'll be ready to shine all night long.
No matter the occasion, Ankara dresses offer versatility, uniqueness, and a touch of cultural significance. So go ahead and confidently style your Ankara dress for any festive event on your calendar!
Special Occasions
When it comes to special occasions, ankara dresses can add a touch of elegance and cultural flair to your outfit. Here are two ways you can style your ankara dress for different events:
7. Ankara Dresses for Prom or Graduation
Prom and graduation ceremonies are perfect opportunities to showcase your unique style with an ankara dress. To make a statement, opt for a floor-length gown in a vibrant ankara print. Pair it with minimal accessories and let the dress be the focal point of your outfit. For an added touch, complete the look with a sleek hairstyle.
8. Styling Ankara Dresses for Red Carpet Events
Ankara dresses can also make a stunning choice for red carpet events. Choose a fitted ankara dress with intricate detailing to exude glamour and sophistication. Complete the look with statement jewelry, a clutch, and a pair of strappy heels. For a show-stopping appearance, consider a bold makeup look that complements the vibrant colors of the ankara print.
Remember, when styling ankara dresses for special occasions, it's important to let the dress speak for itself. Keep accessories and makeup minimal to ensure that the focus remains on the beautiful and unique ankara print. With these tips, you'll be sure to turn heads at any event you attend in your stylish ankara dress!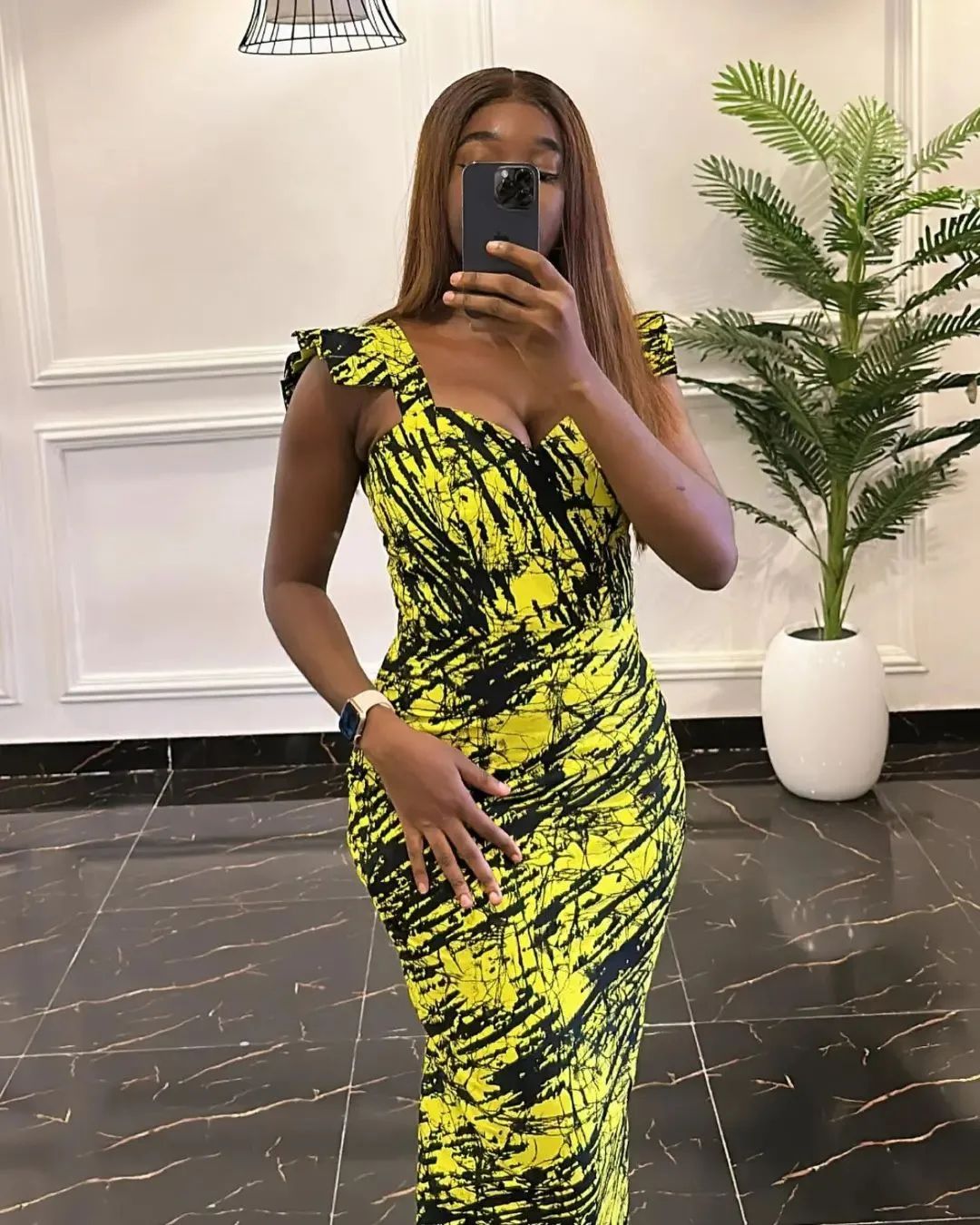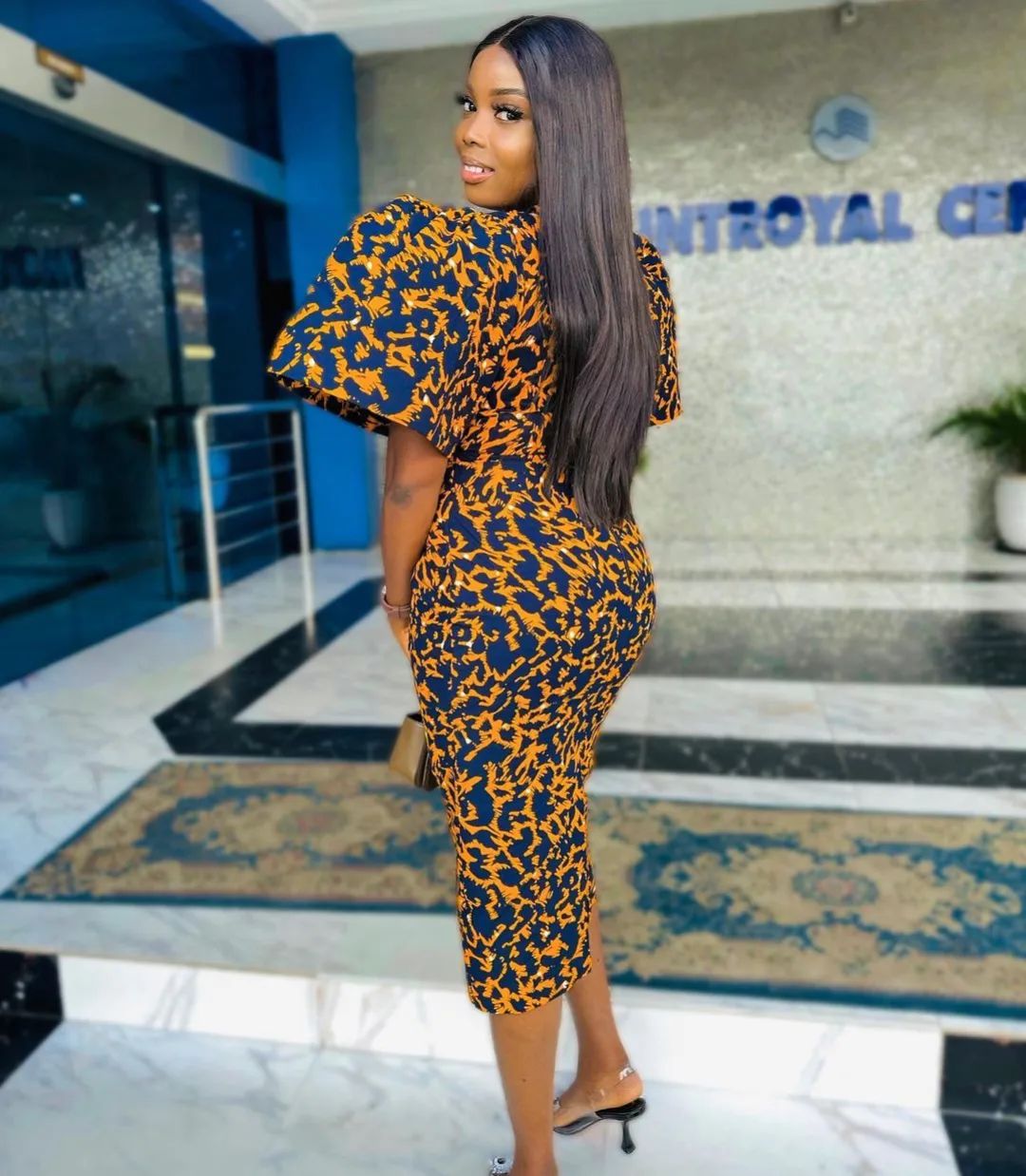 Accessories and Footwear
Looking fabulous in your Ankara dress doesn't stop with the outfit alone. To complete the look and make a statement at any occasion, you need to choose the right accessories and footwear to complement your dress.
9. Choosing the Right Accessories and Footwear to Complement Ankara Dresses
Accessorize with Confidence: When it comes to accessorizing your Ankara dress, don't be afraid to go bold or experiment with different pieces. Consider adding statement jewelry, such as chunky necklaces or oversized earrings, to enhance your outfit. You can also opt for a stylish belt to cinch your waist and add definition to your silhouette.
The Perfect Footwear: The choice of footwear can make or break your Ankara dress ensemble. For a casual look during the day, opt for comfortable sandals or flats that complement the colors and patterns of your dress. When aiming for a more elegant look for an evening event, heels such as pumps or strappy sandals can elevate your style.
Remember, the key is to strike a balance between your accessories, footwear, and Ankara dress. Avoid overwhelming your outfit with too many accessories or mismatched shoes. Instead, focus on selecting pieces that enhance and harmonize with the overall look you want to achieve.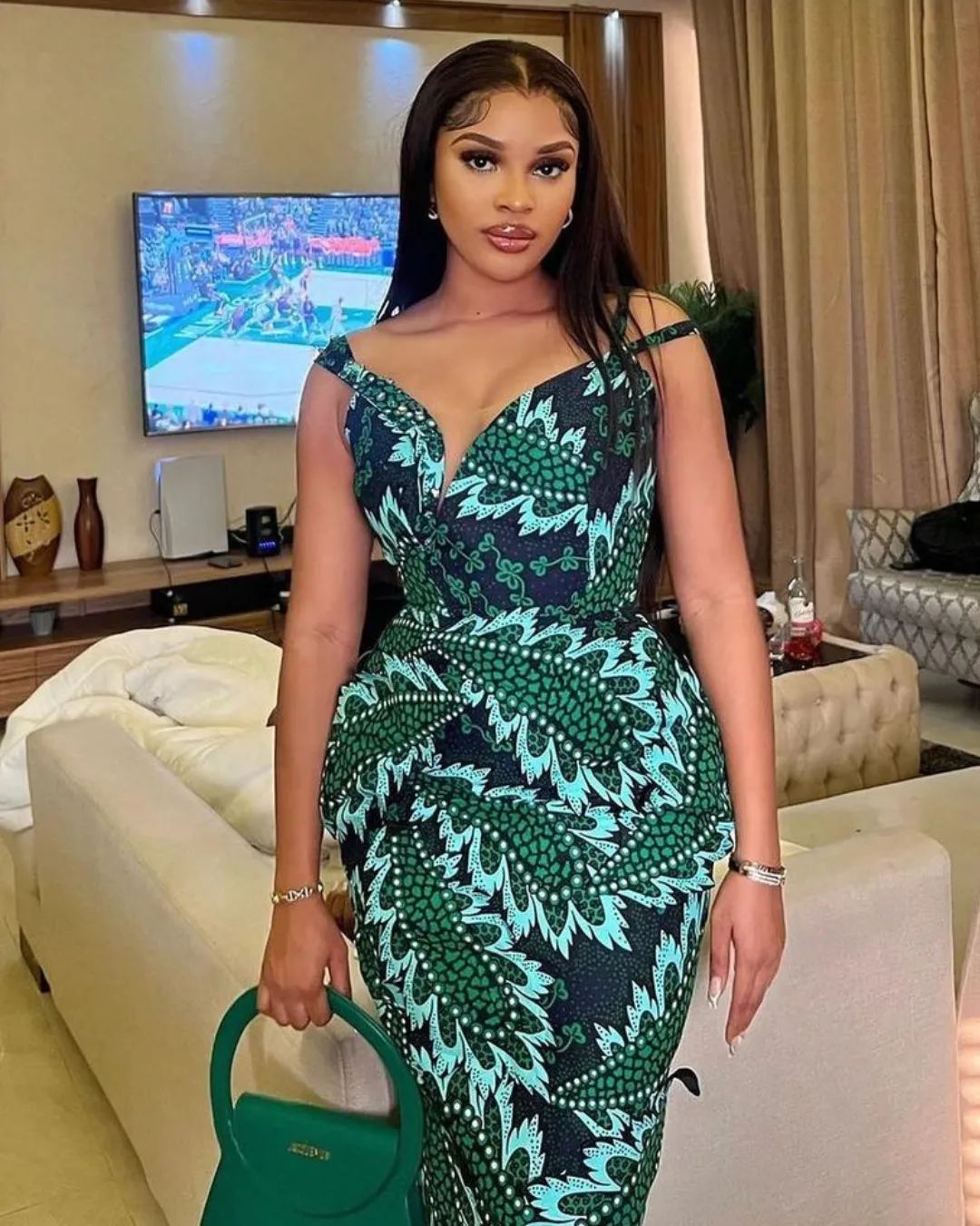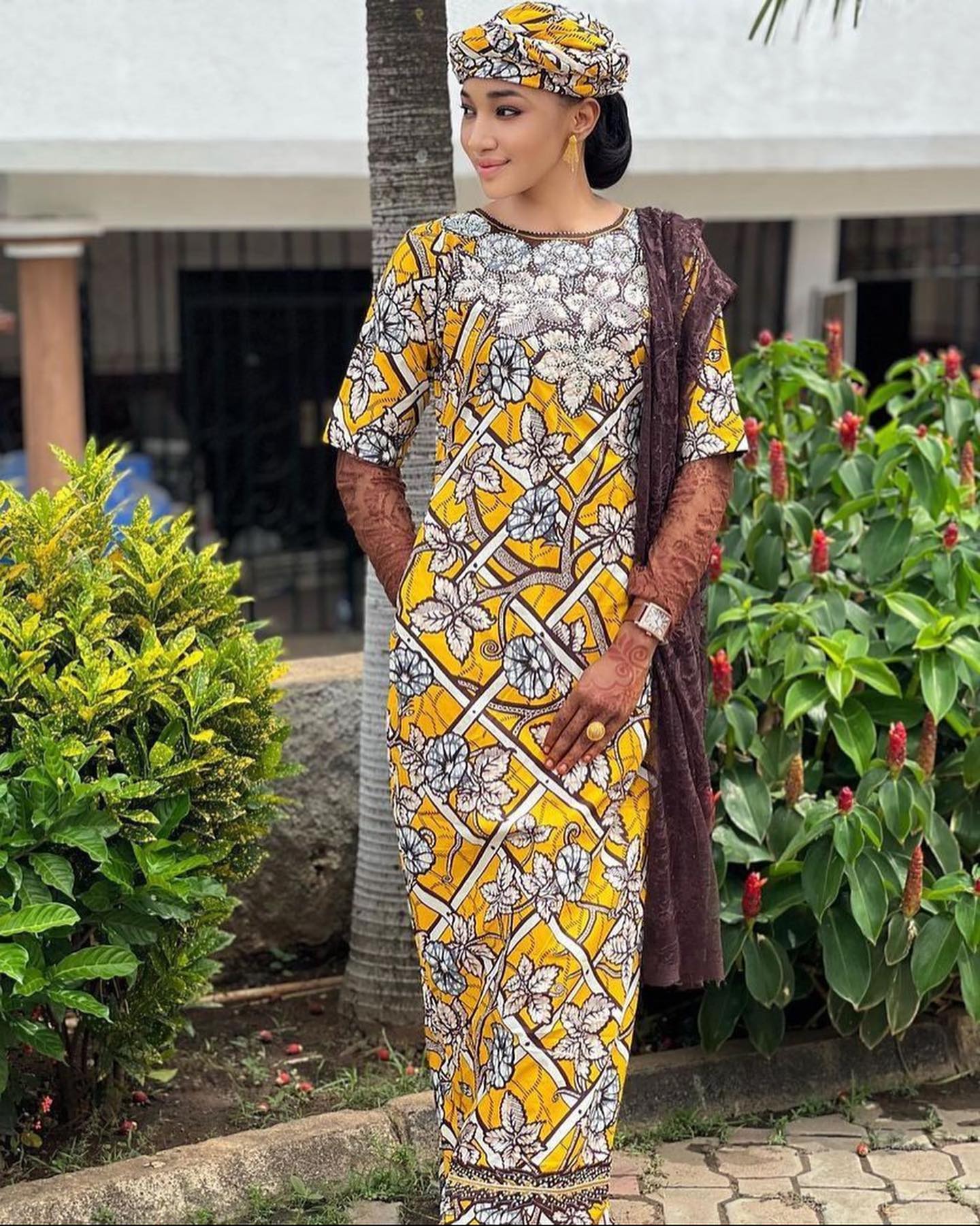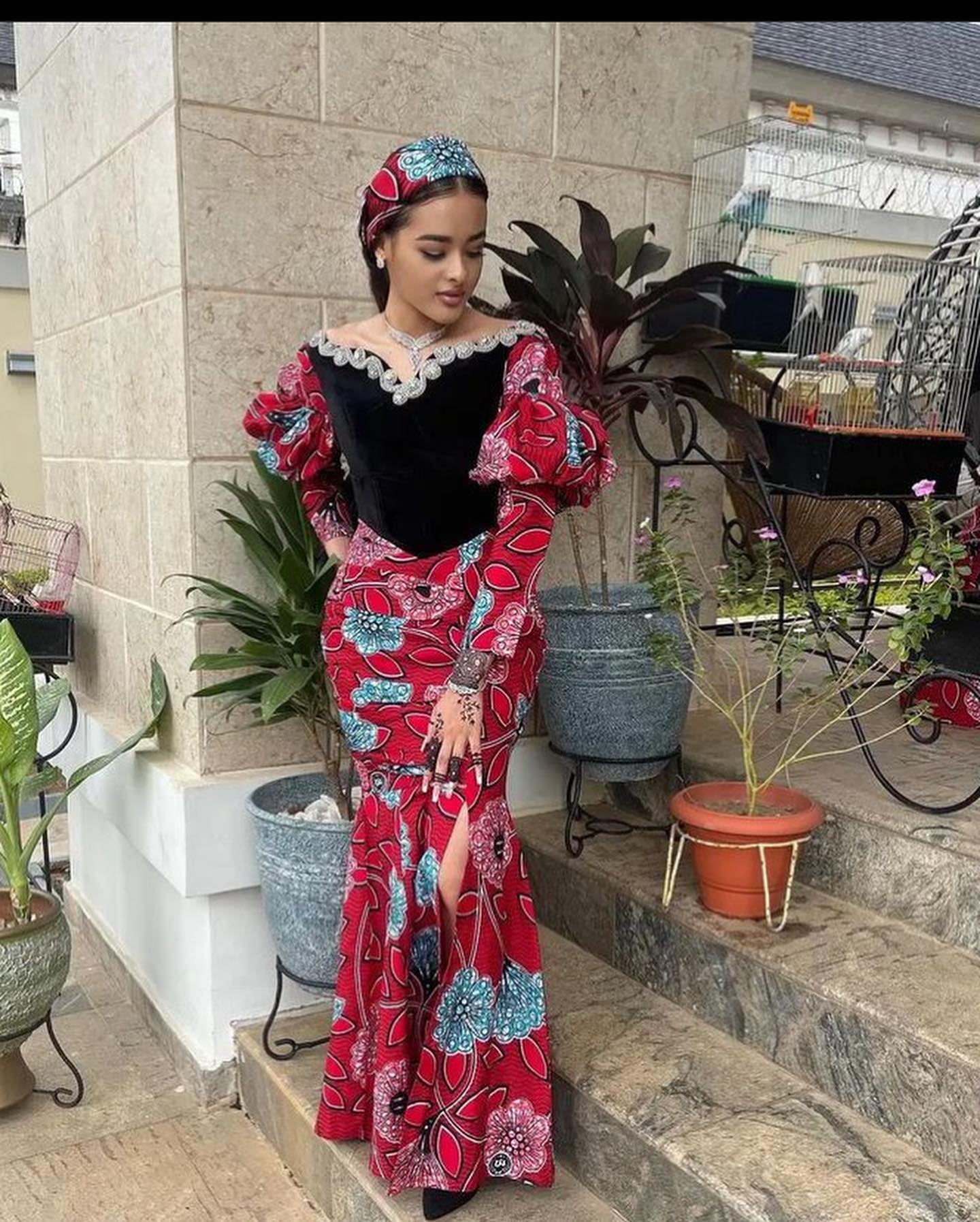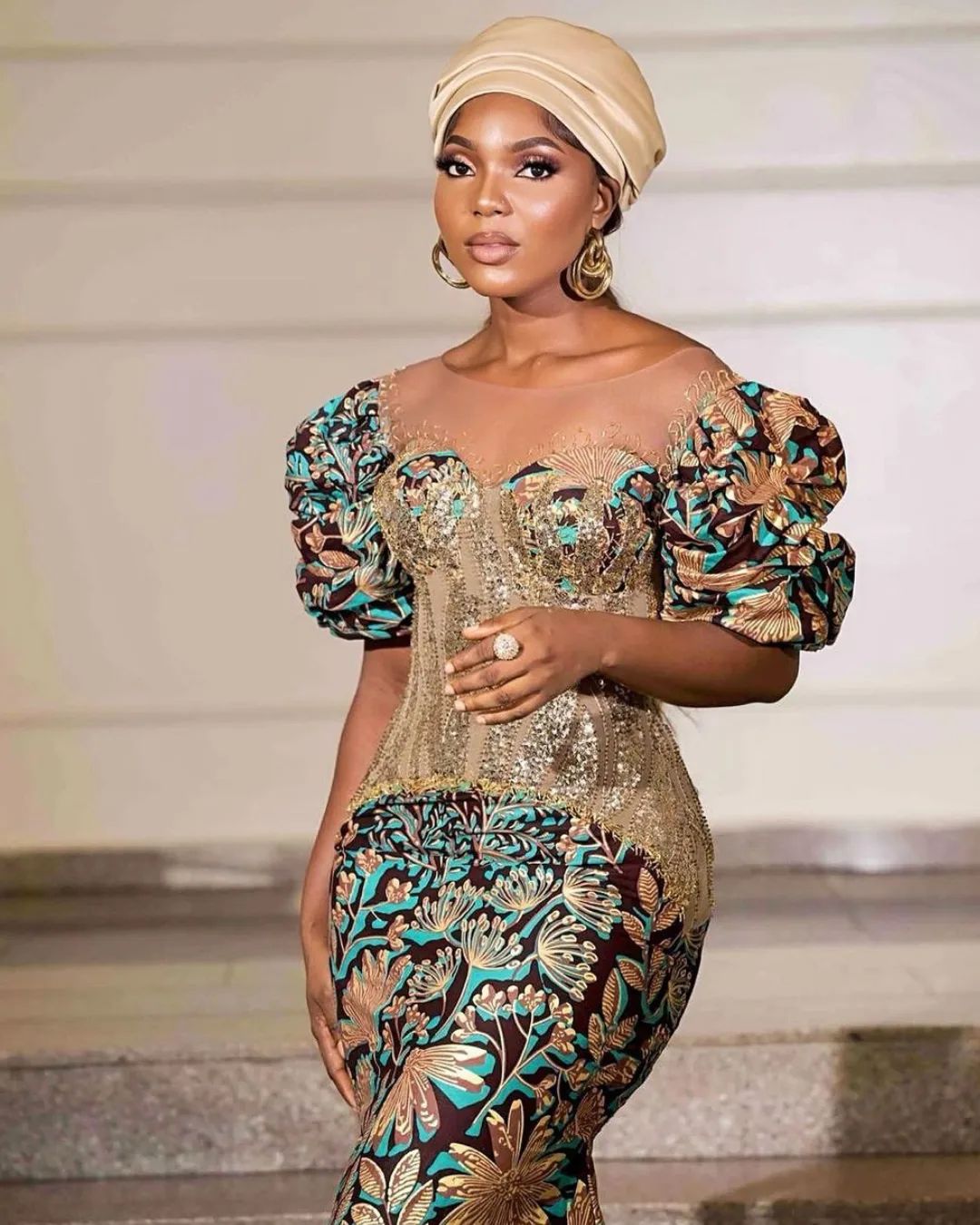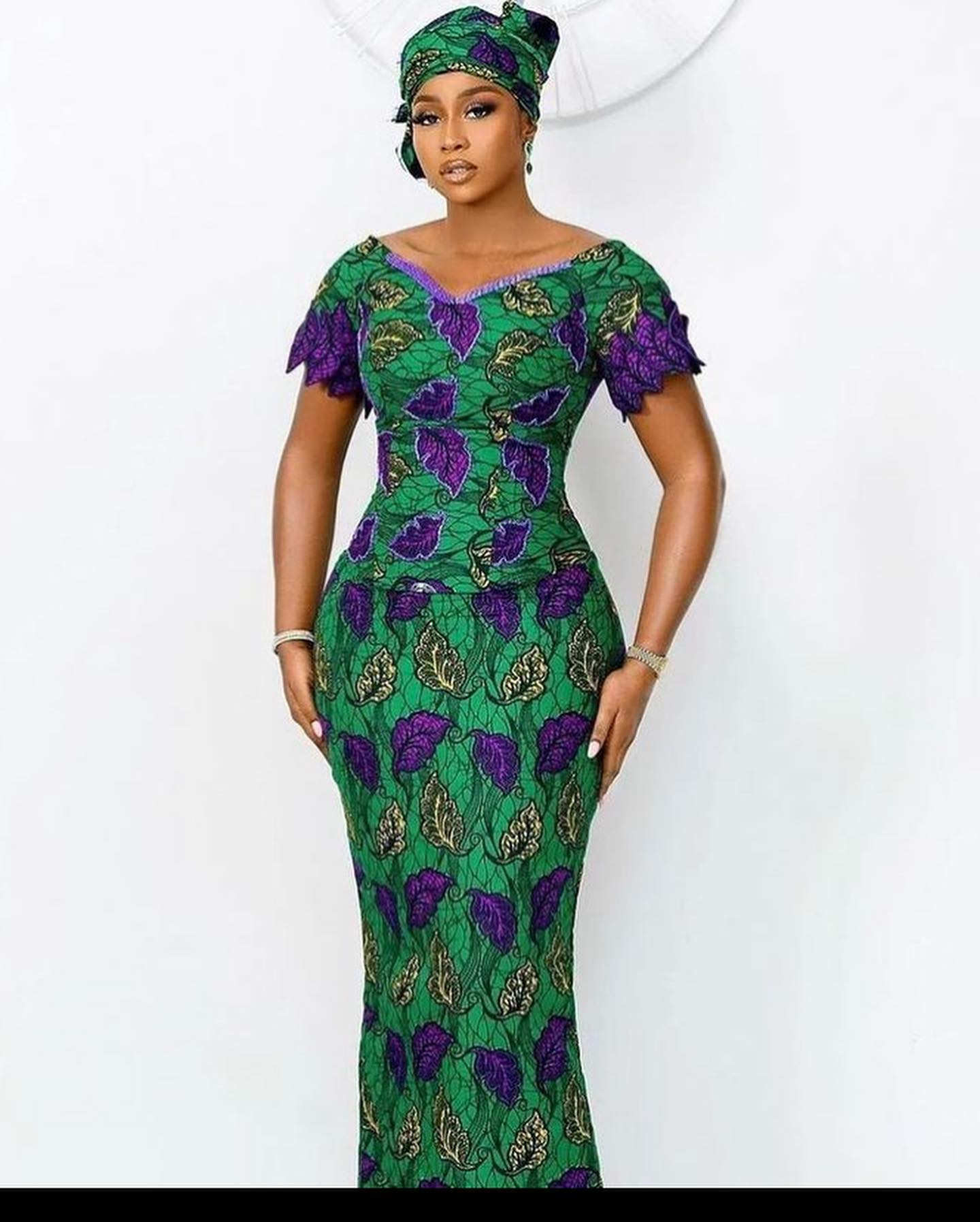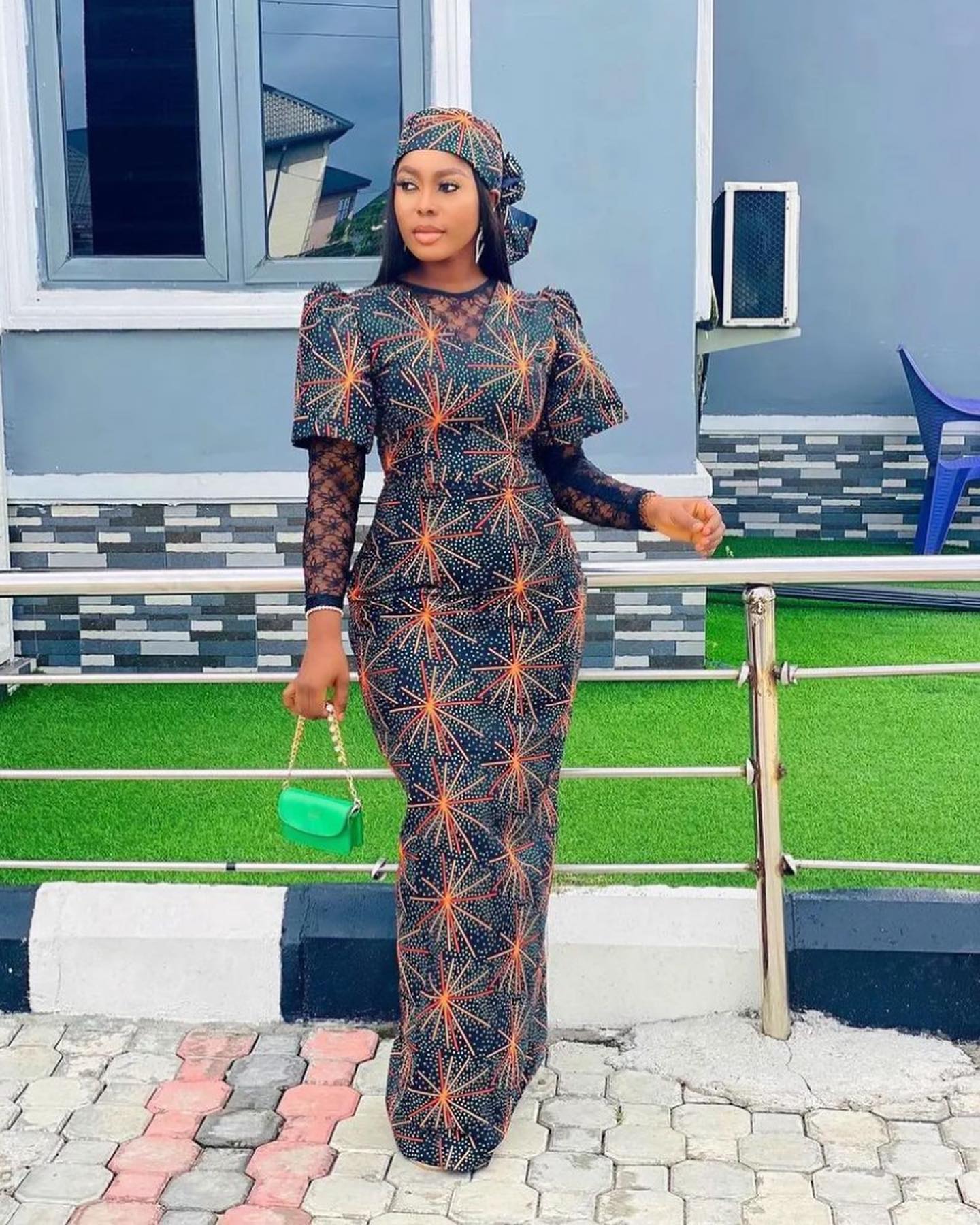 By carefully selecting your accessories and footwear, you can transform a simple Ankara dress into a stunning ensemble suitable for any occasion – from casual outings to formal events. So go ahead and embrace the beauty of Ankara fashion with confidence!